Fit All – The Shopfitting and Signage Experts
At Fitall we endeavour to make your shop fitting as easy on you as possible.
With over 25 years experience our team of designers and highly skilled fitters have been providing design and installation to all major retail sectors across Ireland.
What we're about
After careful consultation we will design, project manage and fit out your shop to the highest standard.
Complete Service
We continually strive to find new materials & products to make your customer's shopping experience easier & satisfying.
Phone 068 32666
You are welcome to contact us for more information or email us today for your customised orders, special quotations and items.
Recent Work
Explore some of our recent projects with clients across Ireland.
Our capabilities include fittings and signage for Retail, Leisure, Food, Pharmacy, Commercial and Education sectors.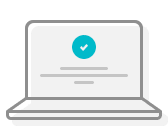 What we can do for you
As specialists in Shop Fittings & Display equipment we can offer you a huge variety of innovative designs and High quality products sourced from around the world.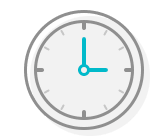 Time for a change?
Our experience is focussed on Designing and Revitalising retail and corporate environments with indoor and outdoor signage, retail display units and shop fittings.
Dependable Service
Whether you're a Retail Giant or an independent retailer, you will always experience Great Service and Support from our display experts.
Want to find out more about Fitall